Bespoke Containers
Our team can design and manufacture bespoke containers to your specifications for a wide range of applications.
SPG's on-site team of technicians have years of experience in container construction and modifications, ensuring a professional job completed on time to your specifications.
Our containers are strong, secure and weather tight and if required are acoustically lined.
SPG create bespoke solutions for clients in Derbyshire, Nottinghamshire, Leicestershire, Lincolnshire, Yorkshire and across the UK.
Generator Containers
We produce acoustically lined, weatherproof generator containers and spray them in the colour of your choice. SPG can design or work to your specifications, before manufacturing and spraying.
We provide all the necessary access points, air flow control and doors required to ensure that the generator can operate safely and be easily accessed for any maintenance work. Where remote fuel supplies are required the necessary connections are installed.
If required the acoustic lining will reduce the ambient sound level. Custom made silencers, air inlets, outlets, fans can all be produced.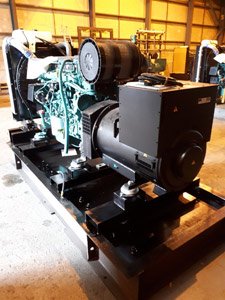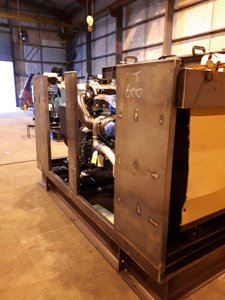 FOR ALL ENQUIRIES OR QUOTATIONS CALL 01246 588330